We work with a wide range of innovative projects across various industries. In all projects we apply our infrasound technology. Typically, a new project is initiated as we identify new application opportunities. We then find the best companies to partner up with to maximize the technological impact. Due to non disclosure agreements we cannot share detailed information about all of our projects. However, here is a brief presentation of what we are currently working on! 
THE BBQ REVOLUTION, Röshult
After years of development and thousands of tests and evaluations, we are proud to announce that our partner Röshults have launched the Booster BBQ Grill. This is not an ordinary barbecue. The Booster BBQ Grill combines Röshults characteristic timeless and elegant design with Infrasonik's revolutionary infrasound technology. With the fast rate of a gas grill, you can now achieve the smoky, delicious flavours that only a charcoal grill can give. We are taking barbecuing to a whole new level!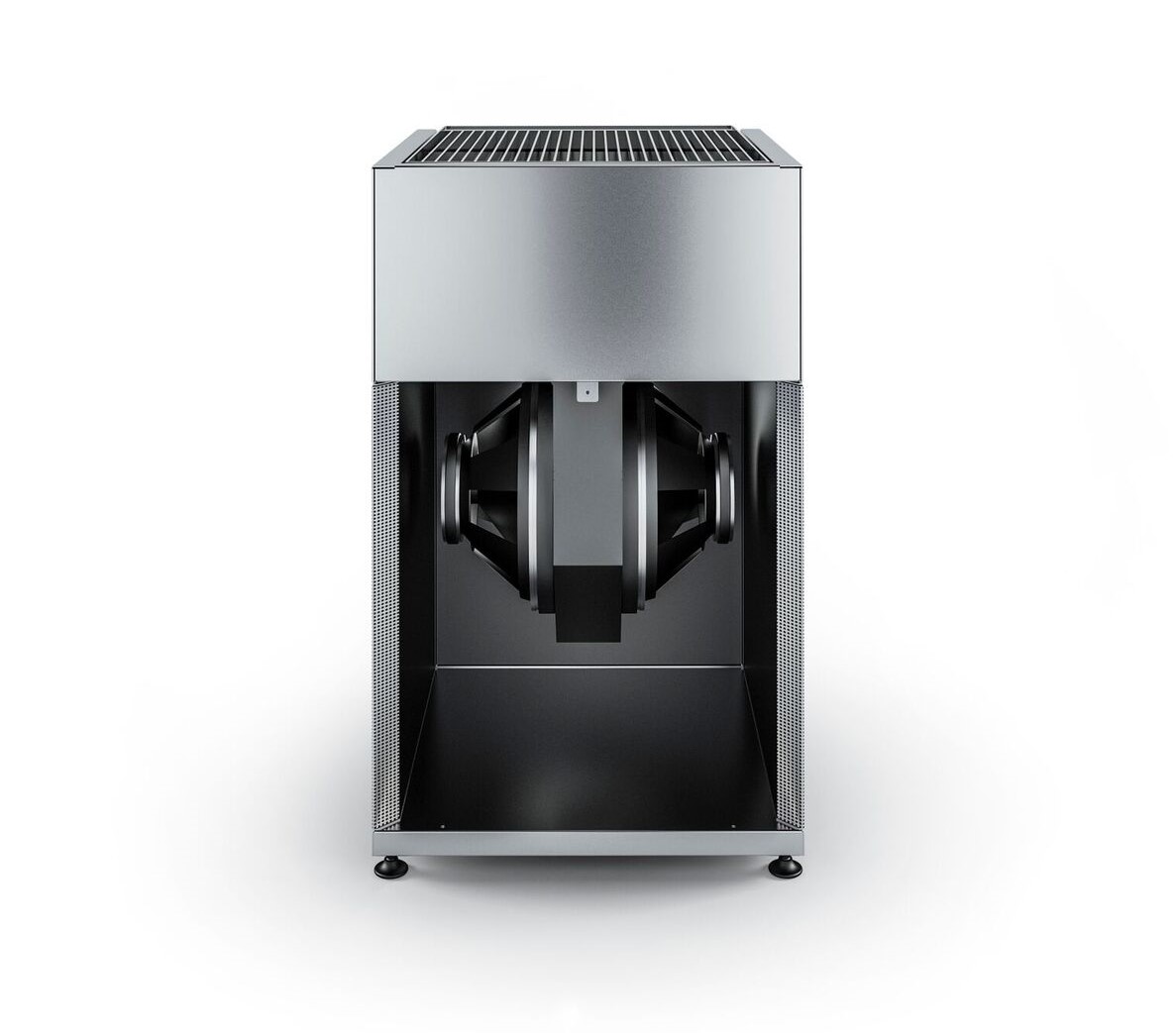 THE NEXT GENERATION INFRASOUND CREATOR
We continiously develop new ways to generate infrasound to match the requirements of each new project. The DPS pulsator is our latest invention. It's a powerful infrasound generator which can create a sound preassure up to 45 kPa. With this we can create a particle velocity of more than 96 m/s. The DPS is space efficient which enable a great flexibility and an optimized production line design. The DPS  is essential to meet current clients' ambitious gaols, and it opens up for new application possibilities.