We work with a wide range of innovative projects across various industries. In all projects we apply our infrasound technology. Typically, a new project is initiated as we identify new application opportunities. We then find the best companies to partner up with to maximize the technological impact. Due to non disclosure agreements we cannot share detailed information about all of our projects. However, here is a brief presentation of what we are currently working on! 
THE BBQ REVOLUTION, Röshult
After years of development and thousands of tests and evaluations, we are proud to announce that our partner Röshults have launched the Booster BBQ Grill.
This is not an ordinary barbecue. The Booster BBQ Grill combines Röshults characteristic timeless and elegant design with Infrasonik's revolutionary infrasound technology. With the fast rate of a gas grill, you can now achieve the smoky, delicious flavours that only a charcoal grill can give. We are taking barbecuing to a whole new level!
Find your Booster BBQ Grill at Röshults.com.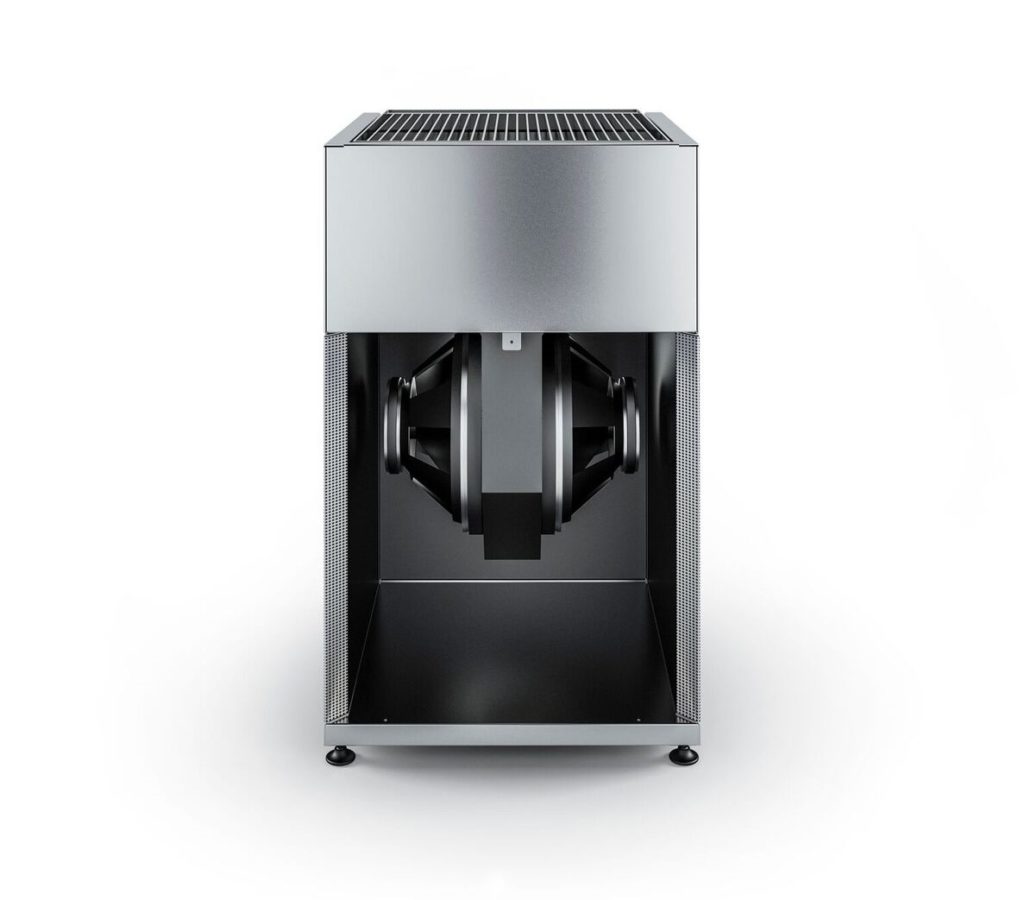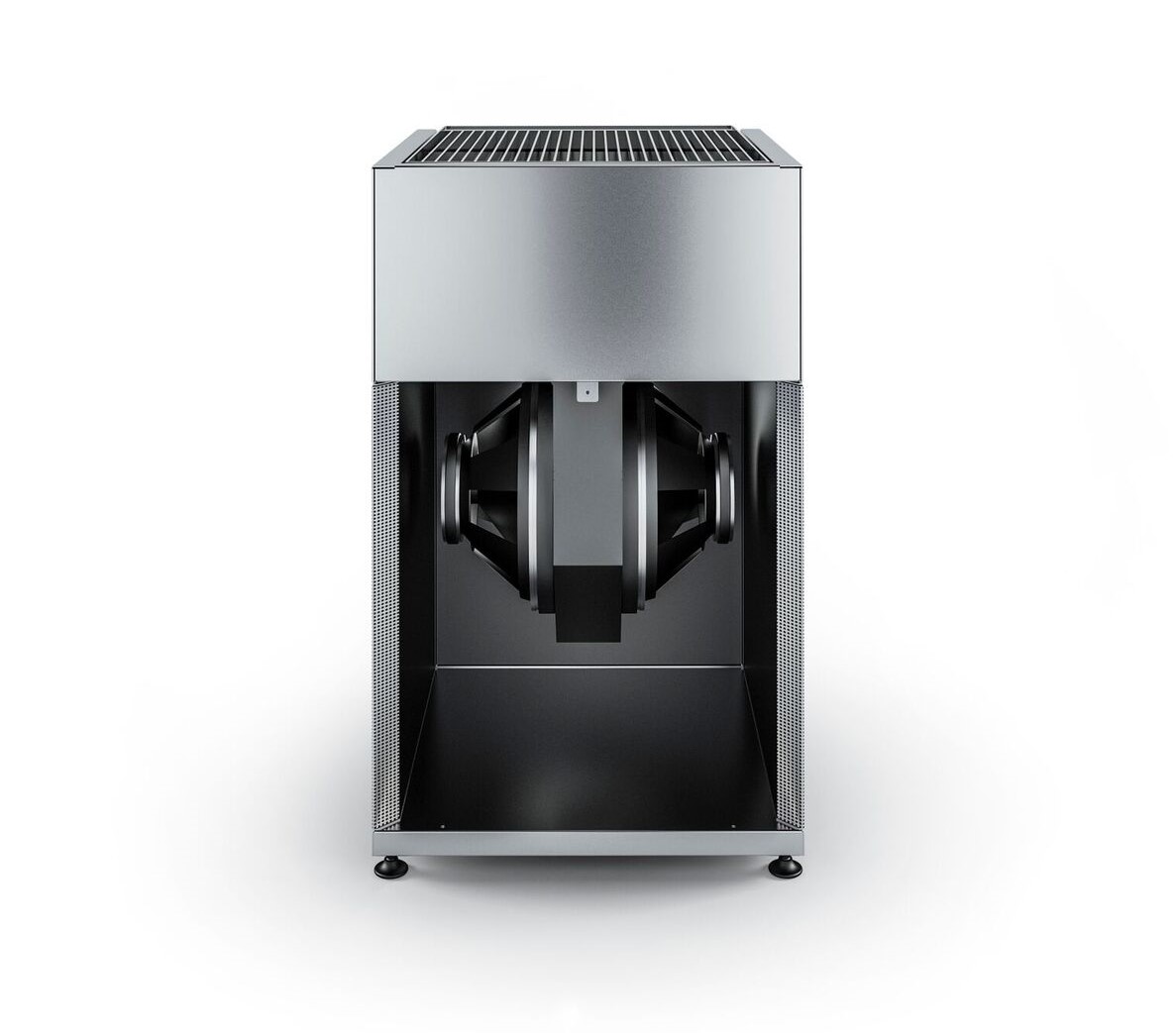 Infrasonik's unique technology is the heart of the Booster BBQ, installed under coal container. Infrasound at 16 Hz is generated by two speakers which create a pulsating wave of air moving forth and back through the coal at 1,2 m/s.
As the frequency is below the hearable sound lever for human ears, it's a compleatly quiet noise.
The turbulence generated by the infrasound accelerates the combustion rate and makes the BBQ ready in only a few minutes. The temperature can be controlled as easily as music in your speakers. By increasing the sound level, the coal temperature increases and vice versa. 
Icooler - The Infrasound Cooler
STEEL COOLING WITH INFRASOUND
We have developed a unique technology to cool steel with Infrasound. A sound preassure around 40 kPa is creating a particle velocity up to 90 m/s. This increases the heat transfer rate between the steel and the surrounding gas within the cooling box dramatically, as well as between the gas and the cooling fins. The heat is finally transfered away by cooling water. 
Benefits compared to existing alternatives:
– The cooling result is even
– Reduced cycle time
– No corrosion